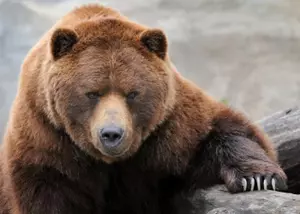 Bill to Bar Wyoming Wardens from Wolf, Grizzly Cases Fails
iStock
CHEYENNE, Wyo. (AP) — A Wyoming legislative committee has defeated a bill to bar state game managers from investigating or prosecuting people for killing wolves and grizzly bears as long as the animals remain federally protected.
Sponsor Sen. Larry Hicks, a Baggs Republican, Wednesday told a House committee that Wyoming isn't obligated to enforce provisions of the federal Endangered Species Act. Grizzly bears and wolves are both federally protected species. Opponents of the bill said it could interfere with efforts to delist Wyoming wolves and grizzlies.
Brian Nesvik is chief warden of the Wyoming Game and Fish Department. Nesvik told lawmakers the department quit handling law enforcement investigations related to wolves after a federal judge reinstated federal protections for them in Wyoming in 2014.
More From News Radio 1310 KLIX