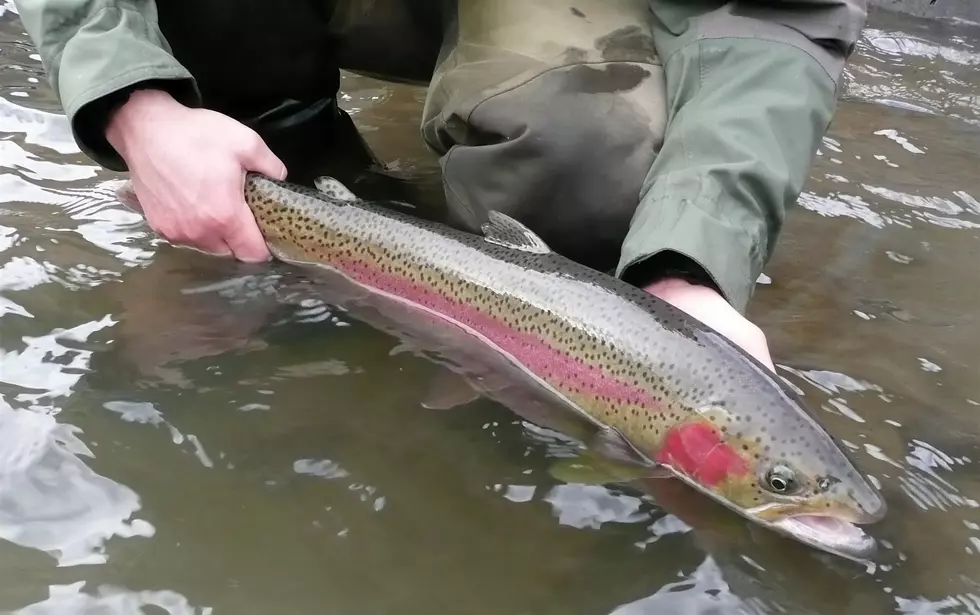 Sawtooth Recreation Area Campsites to Open for Steelhead Anglers Along Salmon River
Steelhead, Salmon River. Photo by Roger Phillips/Idaho Fish and Game
STANLEY, Idaho (KLIX)-Campgrounds will be cleared along the Salmon River for anglers ahead of the steelhead fishing season that begins March 24. The U.S Forest Service Sawtooth National Forest announced crews will open select campgrounds in the Sawtooth National Recreation Area in popular fishing spots for people headed to the area for steelhead fishing.
Campsites Available at Reduced Cost for Steelhead Anglers
The campgrounds include Whiskey Flat, Mormon Bend, and part of the Salmon River Campground that will provide a total of 32 campsites for anglers along the Salmon River. The campsites will only cost $5 for each day with a 10-day limit within 30 days between visit. The U.S. Forest Service said it will provide camping opportunities for other anglers. Restrooms will be available at each of the campgrounds, however water and trash collection will not be available. Campers will have to bring their own water and pack out their trash. Anglers are also asked to not build fires outside designated fire rings to prevent damage to areas underneath the snow.
Campsite Should Reduce Congestion for Steelhead Anglers Along Salmon River
"Dedicated anglers will take advantage of the steelhead season regardless of the weather, but the Salmon River road corridor presents a number of safety concerns," said Acting Deputy Area Ranger Kate Olsen in a statement. "We're opening these sites to provide anglers camping options that improve public safety by reducing congestion and allowing for continued snow removal." More information available by calling the Stanley Ranger Station at 208-774-3000. For more information on steelhead season visit the Idaho Department of Fish and Game website. 
Pickleball is Huge in Idaho and We have Brand New Courts in Twin Falls
There are 6 brand new Pickleball courts behind the original 6 at Frontier Field on the CSI campus.
More From News Radio 1310 KLIX