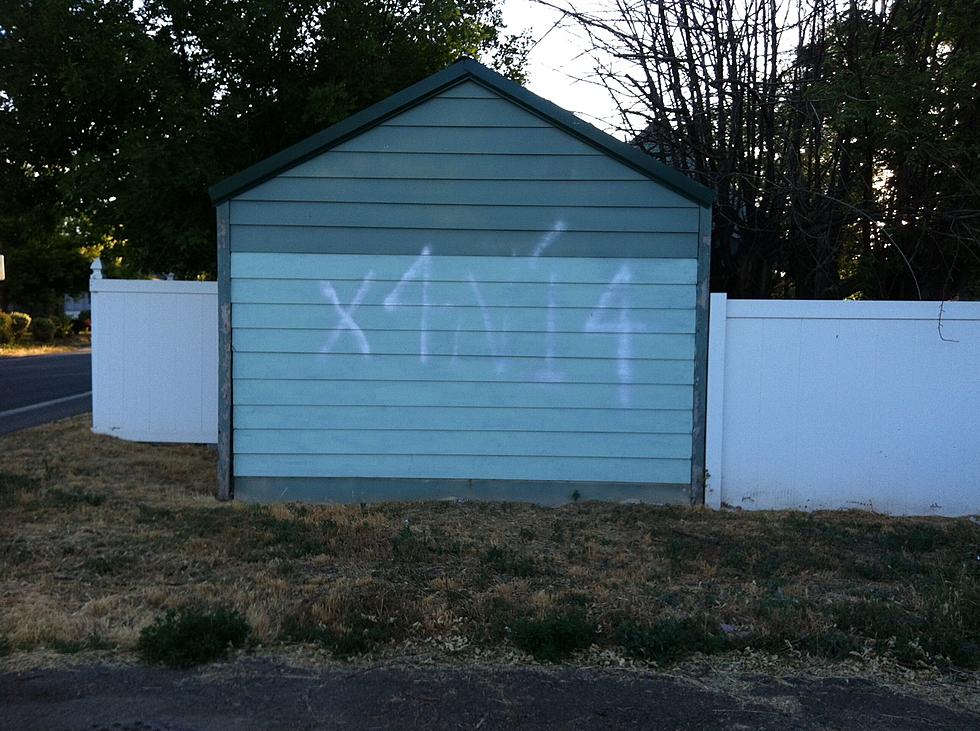 City Passes Graffiti Ordinance, Twin Falls Neighborhood Tagged Again
Benito Baeza
TWIN FALLS, Idaho (KLIX) - Twin Falls City council passed a new ordinance that specifically targets tagging or graffiti Monday night. Craig Kingsbury, the city's police chief, introduced the new code that the city never had before.
The new rule comes after a Twin Falls neighborhood was tagged for a second time, including the Disabled American Veterans building on Shoup Avenue and Harrison Street sometime last week.
In the spring several fences and a garage was tagged with spray paint. This latest incident marked several of the same fences with what appears to be gang terms. The ordinance took immediate effect when city council voted on it.
The new ordinance, after undergoing revisions, would fine anyone found responsible for graffiti $100 and requires them to remove the nuisance. If those responsible cannot be found and charged the property owners might have to remove the graffiti.
Earlier versions of the city code required property owners to remove the graffiti with a sort of appeal process before city council.Property owners will not be required to remove the graffiti right at first. Instead police will work with partners, such as youth groups or other community organizations, to remove the graffiti.
But, property owners could still be responsible for removing graffiti after notice is given. Owners will have 15 days to remove or paint over the graffiti. If no action is taken then the city would have it removed and could charge the property owner for the cost.
Property owners would have a chance to tell the city council why they shouldn't or can't remove the graffiti.
More From News Radio 1310 KLIX