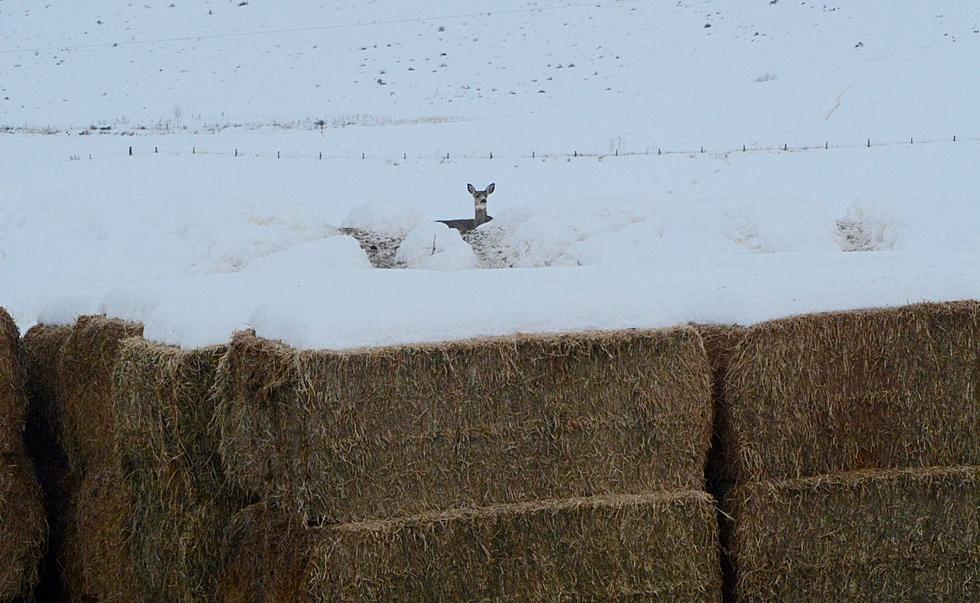 Elk Crushed by Hay Bales in East Idaho
File photo by Idaho Department of Fish and Game
IDAHO FALLS, Idaho (KLIX)-More than a dozen elk were crushed when a large hay stack fell on them during the winter in eastern Idaho.
The Idaho Department of Fish and Game said a total of 16 elk died when they had eaten out the bottom of the hay stack which caused the one-ton bales to fall onto them; it is also possible other elk trampled them. The elk were found by a concerned citizen at the fenced stack yard in the Indian Fork area of the Tex Creek Wildlife Management Area east of Idaho Falls.
Fish and Game figured the elk had broken through the fence during the winter months and got to the stacks. The bales were from left over hay used for emergency feeding operations in 2016 that was no longer needed. The stack yard will be cleaned out this summer. The dead elk were removed and left out for scavengers.
Enter your number to get our free mobile app
More From News Radio 1310 KLIX