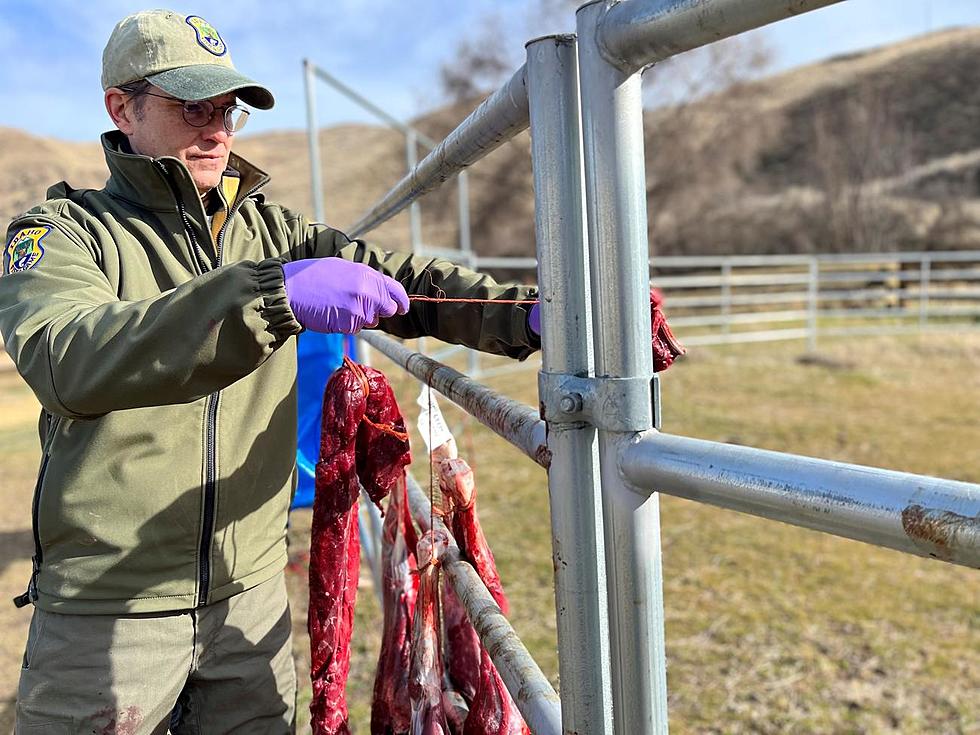 Idaho Working to Slow Spread of Chronic Wasting Disease
Idaho Department of Fish and Game
WHITE BIRD, Idaho (KLIX)-Hundreds of deer have been killed in North Idaho to slow the spread of the always fatal chronic wasting disease. The Idaho Department of Fish and Game announced the latest numbers as of March 16, show that out of the 375 deer and eight elk removed from the Slate Creek drainage, 21 test samples have come back positive for chronic wasting disease (CWD). The incurable disease, similar to mad cow disease, was first detected in Idaho deer populations in 2021.
Idaho Fish and Game Commission Expand CWD Testing
Idaho Fish and Game has been working with area land owners along with the Bureau of Land Management, U.S. Forest Service, and U.S. Fish and Wildlife Services on the effort to slow the spread of the highly contagious disease. "We need to act now. If we were to wait, the disease will spread farther, and we certainly want to contain this as much as possible," said Regional Wildlife Manager Jana Ashling in a statement.
Deer Tested for CWD and if Negative the Meat is Donated
According to Idaho Fish and Game, the Idaho Fish and Game Commission expanded the effort to test for CWD in surrounding areas near Slate Creek including Slate Creek, John Day Creek and parts of McKinzie Creek. Conservation officers have used a baiting technique to lure the deer in where they can be shot and processed for testing. The samples are taken and the meat is processes. If the tests come back negative for CWD the meat is then donated to needy families. Last year Fish and Game set up drop off sites around the state allowing hunters to deposit samples for testing of CWD.
1,000 Springs Resort For Sale
The insanely popular hot spring resort has been listed for sale.
More From News Radio 1310 KLIX