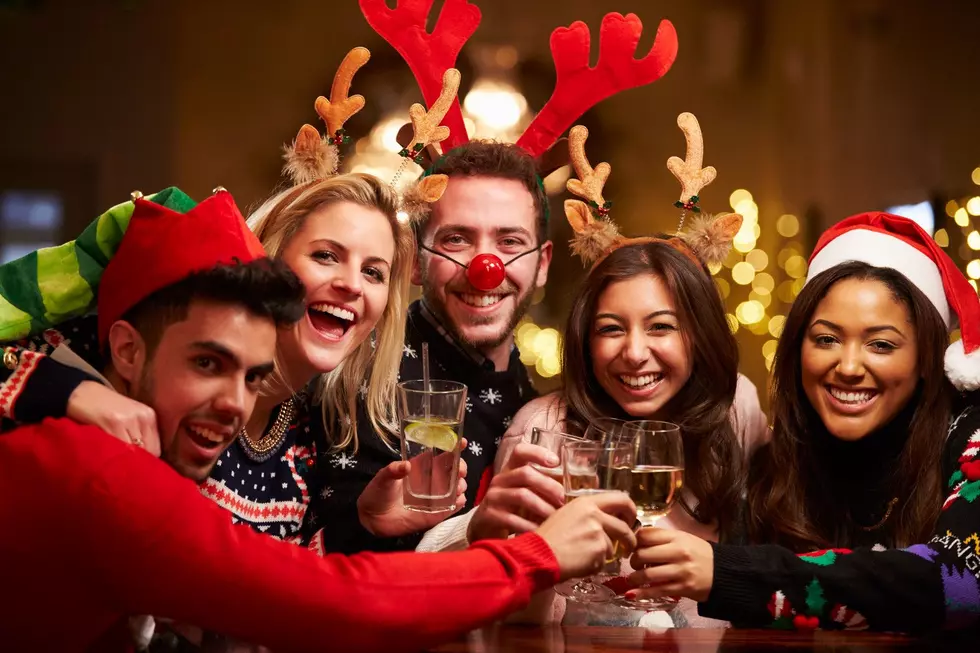 Don't Miss These 9 Events the First Weekend of December in Twin Falls and the Magic Valley
Credit: monkeybusinessimages
The calendar has flipped to December, and most of us will be in tunnel vision on the holiday season. There are tons of events, sales, and parties to attend over the next month, and it all begins this weekend. Christmas season is officially here which means there are many nights and weekends to prepare and celebrate this time of year in the Magic Valley. Here are some of the many events that will be taking place this weekend that you will not want to miss.
Thursday, December 1 - Filer Christmas Lightening and Parade
Get prepared for many parades in the area beginning this week. The first one will be taking place in Filer on Thursday, as Santa will be stopping by to light the Christmas tree downtown. The parade will begin at 5:30 PM and conclude downtown. For anyone that loves the holiday season and enjoys parades, make sure to head out to Filer and enjoy the festivities.
Friday, December 2, and Saturday, December 3 - Grandy's Christmas Craft Show
Finishing or starting shopping may be your goal this weekend and if so, make sure to check out Grandy's Christmas Craft Show taking place this weekend on Friday, December 2, and Saturday, December 3. The show will be open from 8:30 AM until 6 PM on both days, but if you can't make it, do not fret as the show will be taking place the next couple of weekends also. The show will be taking place at Snake River Sprinklers, located at 20386 Hwy 30 in Buhl. You will find unique crafts, decorations, baked goods, and much more. Head out to Buhl and check it out on their opening weekend. 
Friday, December 2 - Foul Mouth Friday
If you are struggling to find the perfect gift for a certain member of the family, perhaps it will be a good idea to try and make them something they would enjoy. Hands-On in Twin Falls is hosting Foul Mouth Friday this week, and this event is for adults only. It is taking place from 7 PM until 9 PM and it is $6 for the studio fee and then the cost of whatever you decide to paint. This makes for a nice night out with your friends or perhaps a date night. You can paint whatever you want, however, you want. 
Friday, December 2 - Adult Night at Jump Time
It is that time again, the first Friday of a new month, and that means adult night at Jump Time. What adult doesn't enjoy getting away from their kids to enjoy kid activities? This night is about you having fun without having to parent and worry, or for those that want to have fun and not worry about hurting somebody's kid. The adult night takes place Friday from 9 PM until 11 PM and is $18 for two hours of jumping, popcorn, and a drink, but for $2 more you can upgrade that to an alcoholic drink. Get out to jump time this weekend and jump the holiday stress away, kid-free.
Saturday, December 3 - Chobani Yogurt Giveaway
What better way to start a Saturday morning and the holiday season than to receive a free case of yogurt? Chobani will be holding its annual free yogurt giveaway on the CSI campus this Saturday, beginning at 8:30 AM and going until noon or until supplies run out. They will be giving away 5,000 free cases of yogurt again to the residents of Twin Falls, in the Fine Arts Parking lot. Get there early to guarantee you get a case, and then go on enjoying the rest of your day shopping or attending other events in the area.
Saturday, December 3 - Those Two Chicks Holiday Bazaar
For those that are wanting to get a little Christmas shopping done this weekend and want to find things nobody else will have, make sure to check out the 2nd annual Those Two Chick Holiday Bazaar taking place this weekend in Twin Falls on Saturday, December 3 from 10 AM until 4 PM at Ascension Park, located at 371 Eastland Drive in Twin Falls. The event is free and there will also be a fun basket giveaway with products from the vendors and even gift cards from local businesses.
Saturday, December 3 - CSI Men's and Women's Basketball
For those that haven't been out to see either CSI basketball team yet, you are missing out on one of the best men's teams in the country, as well as women's teams too. The men currently sit at 11-0 and are ranked 5th nationally in the NJCAA, with the women being 8-1 and ranked 8th. Both teams will be playing this Saturday on the CSI campus and tickets are available for both games. The women will start the action off at 1 PM against Utah State University Eastern, and the men will follow with their game at 3 PM against the same school.
Saturday, December 3 - Dutch Oven Cookoff
If you enjoy Dutch oven food, then Gooding is the place to be this weekend as they host their first annual Gooding Dutch Oven Cookoff. The event will be taking place this Saturday from 3 PM until 5 PM at the crossroads of Highway 26 and Highway 46. The event is technically free, but it is asked that anyone eating donate $5 if possible. All proceeds go towards charity, and you can click on the link to see how you can help if you are unable to make it. Head out for some good food for a good cause as you take a break from shopping this weekend.
Saturday, December 3 - Shoshone Tree Lighting and Parade
For those that can't get enough of Christmas parades or perhaps you missed one, the Shoshone Festival of Lights parade will be taking place this Saturday beginning at 6 PM. There will be free hot dogs, chili, and hot cocoa. Santa will make an appearance and the Christmas Tree will be lit that night. There will be carolers singing through the event as well. Head out to Shoshone for a good time and some good food this Saturday.
While the weather may be colder, that doesn't mean you have to stay inside this weekend. There are many Christmas festivities to attend. Go to a parade or two, enjoy some food, cheer on a local team, get some Christmas shopping done, or perhaps take a break and enjoy a night playing on trampolines. Whatever you decide to do this weekend, have fun and be safe. The holiday season is officially here.
Best Places For Adult Parties In Twin Falls
Parties and games aren't just for kids. Sometimes you want to abandon the kids at home and go have some real fun without them. Here are the best places to do that in Twin Falls.
Twin Blades Axe Throwing
More From News Radio 1310 KLIX