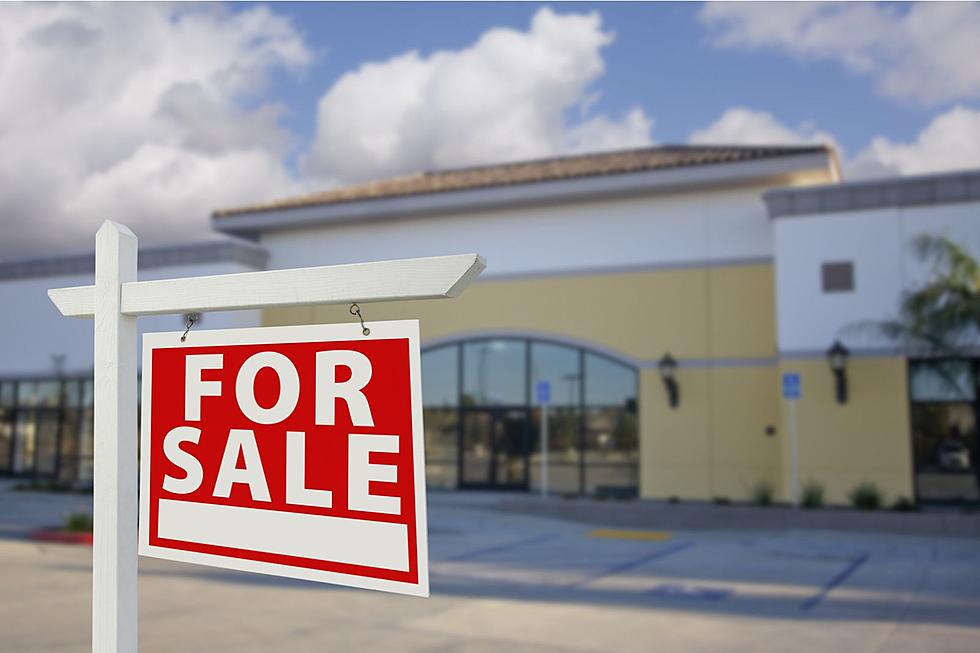 5 Stores That Should Takeover the Old Craftsman Store in Twin Falls
Credit: Feverpitched
It is sad when stores close in Twin Falls, and can leave residents a little saddened and distraught. While it is sad to see these places go, the fun that follows makes it a little easier to cope with. What fun you may ask? Figuring out what should fill the vacant location and guessing what will move in next. Last week, a story was written about Craftsman in Twin Falls, and the store currently sits empty, but what should fill it, and what will fill it in the future?
Gun Shop in Twin Falls
With an empty store sitting next door, the obvious choice to purchase the place would be for the Gun Shop to expand by knocking down the wall. It would give them more room to sell guns and ammo, or even to possibly turn the area into a shooting range, without knocking the wall down. It would be a small indoor range, and some work would have to be done to make sure no bullets go flying into Boot Barn or the Gun Shop. Expanding would be a good idea, but as of now, there is no news of that happening. 
Boot Barn in Twin Falls
If the Gun Shop is unable to expand, what about Boot Barn? They already have a decent size store, but there are always more products to bring in and a little extra room might be nice. It would allow more products in the store, perhaps more changing rooms or storage for the store, or however, they would want to use the extra space for something else. Boot Barn may be happy with their available space already, and not need the store next door though. 
Barber Shop in Twin Falls
This one is pretty straightforward. The space already was home to a barber shop, so why not see if a different one would work? While it is risky since one just moved out, the location is a good one and it is worth giving it a try. There are rumors that a barber shop possibly is moving in, but that is yet to be confirmed. It makes too much sense, so anticipate a potential new barber shop or hair salon in the future. 
Shoe Store in Twin Falls
With having had a basketball court in Craftsman, if it is still in the shop, why not take advantage of it? A small shoe store that sells athletic shoes, with a basketball court would be a great addition to Twin Falls. You can buy some basketball shoes and then try them out in the store. If you are shopping for shoes and have a little one, they can shoot hoops while waiting on you. The location may not be big enough for a shoe store, but that basketball court needs to stay and be used somehow. 
Weed Shop in Twin Falls
This one legally can not happen right now, but if weed was to become legal in the state of Idaho, weed shops would begin popping up all over the Gem State. The size of the store and the location makes for a great place to open one. It is highly unlikely that weed will be legal anytime soon in Idaho, but if it is, look for one to pop up in Twin Falls, and the old Craftsman location is ideal. 
While nothing has been confirmed to fill the spot, if the rumors are true, it is likely a new barber shop will be coming to town soon. It is always fun to speculate and think of what should or will go into a new place, but waiting to see what moves in is the hardest part. For now, the location is empty, but we will sit by, continue to speculate, and see what new businesses will call the location home. 
Old Pole Line Photos Show Crazy Fast 13-Year Development
These 2008 pics of Pole Line Road in Twin Falls compared to now demonstrate the crazy fast development over the last 13 years.
Honest Twin Falls Welcome Signs
I'm pretty certain that most people don't fully understand what 'Twin Falls' actually means. On that note, if Twin Falls had an honest welcome sign: what would it say?
More From News Radio 1310 KLIX