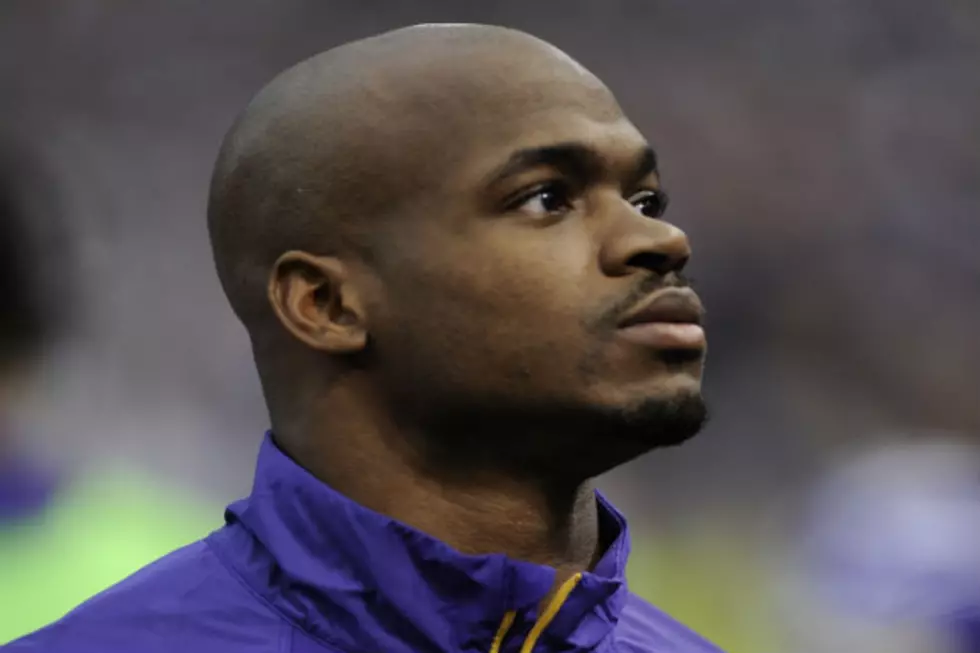 Minnesota Vikings Deactivate Adrian Peterson, Order Him to Stay Away from Team
Hannah Foslien/Getty Images
Amidst growing public pressure, the Minnesota Vikings have changed course and deactivated Adrian Peterson, placing him on the exempt/commissioner's permission list and making him unavailable for the foreseeable future. 
Peterson has been at the center of controversy since being indicted on charges of reckless or negligent injury to a child by a Montgomery County, Texas grand jury. The team immediately moved to deactivate their star running back, only to reinstate him just three days later.
After news of a second alleged incident with another four-year-old son emerged, the team faced increasing pressure from politicians, corporate sponsors and the public to deactivate Peterson. He is now required to stay away from all team activities until the resolution of his legal proceedings.
The Vikings ownership group released the following statement early Wednesday morning:
This has been an ongoing and deliberate process since last Friday's news. In conversations with the NFL over the last two days, the Vikings advised the League of the team's decision to revisit the situation regarding Adrian Peterson. In response, the League informed the team of the option to place Adrian on the Exempt/Commissioner's Permission list, which will require that Adrian remain away from all team activities while allowing him to take care of his personal situation until the legal proceedings are resolved. After giving the situation additional thought, we have decided this is the appropriate course of action for the organization and for Adrian.

We are always focused on trying to make the right decision as an organization. We embrace our role — and the responsibilities that go with it — as a leader in the community, as a business partner and as an organization that can build bridges with our fans and positively impact this great region. We appreciate and value the input we have received from our fans, our partners and the community.

While we were trying to make a balanced decision yesterday, after further reflection we have concluded that this resolution is best for the Vikings and for Adrian. We want to be clear: we have a strong stance regarding the protection and welfare of children, and we want to be sure we get this right. At the same time we want to express our support for Adrian and acknowledge his seven-plus years of outstanding commitment to this organization and this community. Adrian emphasized his desire to avoid further distraction to his teammates and coaches while focusing on his current situation; this resolution accomplishes these objectives as well.

We will support Adrian during this legal and personal process, but we firmly believe and realize this is the right decision. We hope that all of our fans can respect the process that we have gone through to reach this final decision.
Peterson's first court hearing isn't scheduled until October 8, so it appears as if the team will be without the former MVP and All-Pro for quite some time.
Team owners Zygi and Mark Wilf are expected to speak at a press conference Wednesday morning.
More From News Radio 1310 KLIX