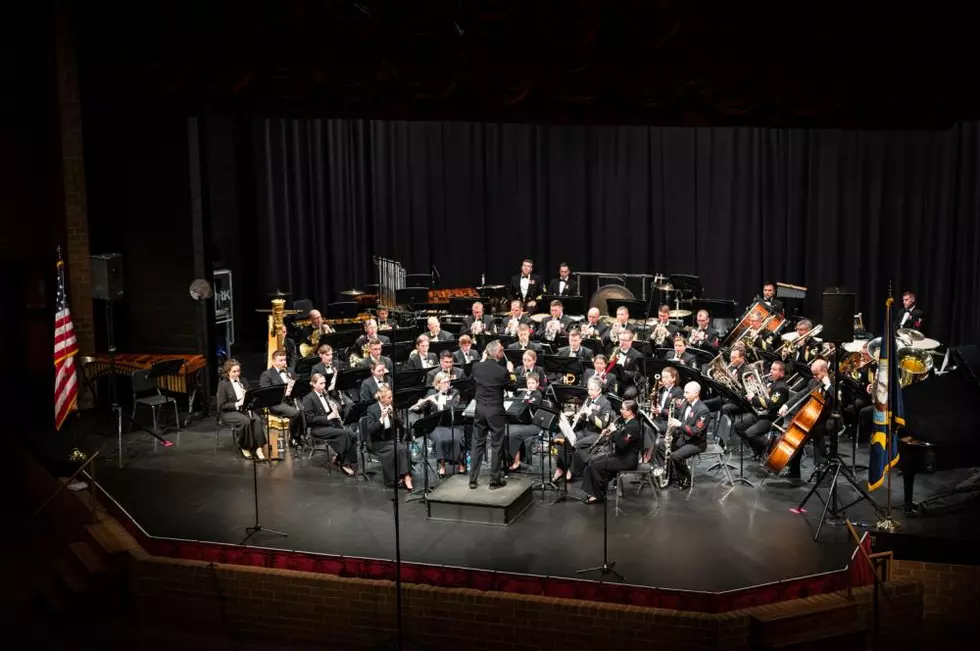 Navy Band Coming to Twin Falls
Photo courtesy Senior Chief Petty Officer Adam Grimm, U.S. Navy Band
TWIN FALLS, Idaho (KLIX)-Twin Falls will play host to the United States Navy Band in March as part of a 15 cities tour for the group. According to the United States Navy, the U.S. Navy Band is scheduled to perform at the College of Southern Idaho's Fine Arts Auditorium for one night on March 12, beginning at 7:30 pm. Tickets for the performance is free, but if there is high demand people may need to reserve tickets directly at the Navy Band website.
What is the U.S. Navy Band?
The U.S. Navy Concert Band has a nearly 100 year history of performing across the country as the premier wind ensemble of the U.S. Navy. The group plays a variety of marches, patriotic pieces, and even modern music. Check out their rendition of the national anthem with the HBCU National Choir, The Star-Spangled Banner:
Part of the Navy Bands mission is to perform on a regular basis across the country for people who may not be able to see the group on a regular basis. The performances are family-friendly and open to all generations from children to seniors. In addition to performing around the U.S.A. the band performs around the world. Every single member of the band are enlisted with the Navy.
Did you Know this about the U.S. Navy Band?
There is more than one band that performs around the world. The U.S. Navy Band is made up of 11 different touring groups of enlisted musicians.
The Navy Band has been performing all around the country and world since 1925
Navy musicians are true professionals with many holding degrees in music and are full-time musicians.
Six different performing groups are part of the Navy Band: Concert Band, Ceremonial Band, Sea Chanters chorus, Commodores jazz ensemble, Country Current (watch below) and Cruisers pop music group.
Here is the Jazz Group:
New Lands Purchased For City Of Rocks
The two land purchases will bring the total area of the
City of Rocks
to 14,512 acres. Visitors can access the new lands immediately from the county road or from Indian Grove until the access road is completed in the upcoming year.
More From News Radio 1310 KLIX