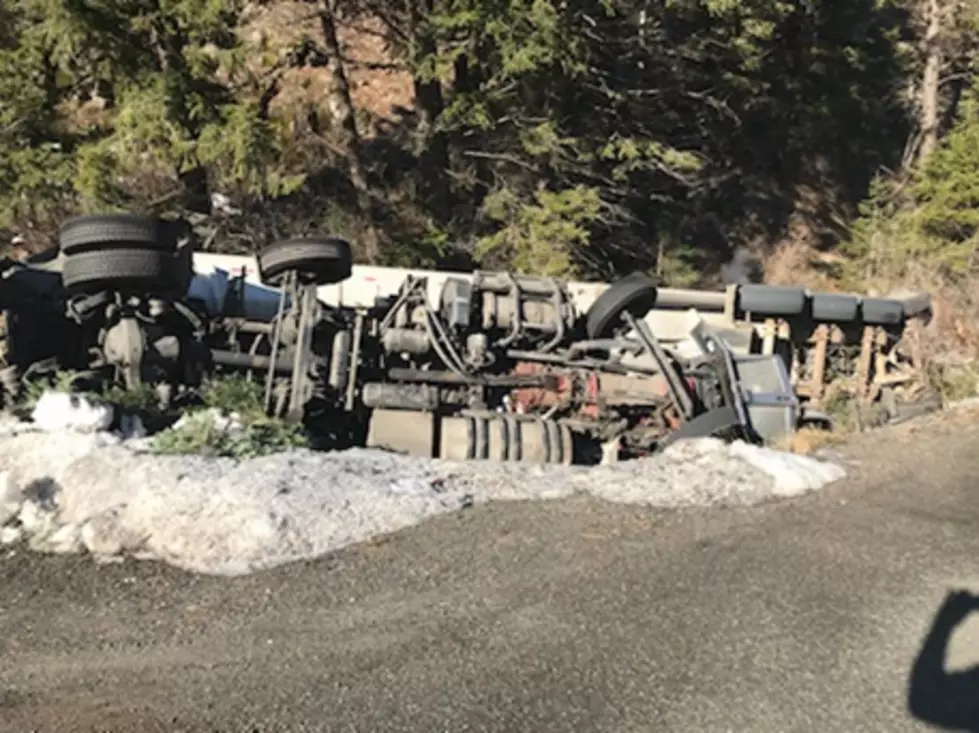 Propane Truck Overturns, Closes Major Idaho Highway
Idaho State Police
NEW MEADOWS, Idaho (KLIX)-A semi-truck hauling thousands of gallons of propane overturned Thursday afternoon north of New Meadows shutting down a major highway. According to 511.idaho.gov, U.S. Highway 95 was still blocked early Friday morning after it had been shut down Thursday morning after the semi had crashed. According to Idaho State Police, the driver was injured and taken to a nearby hospital.
Truck Carrying Around 10,000 Gallons of Propane Crashes North of New Meadows
The Adams County Sheriff's Office issued an evacuation order for anyone living within a one-mile radius of the crash near mile post 177, south of the small community of Pinehurst along the Little Salmon River. ISP said the crash ruptured the tank allowing the propane to leak out. Its estimated the truck was carrying 8,000 to 11,000 gallons of propane. The ISP Commercial Vehicle Safety crew and HAZMAT teams responded to the crash.
<iframe src="https://www.google.com/maps/embed?pb=!1m18!1m12!1m3!1d29861.490852507108!2d-116.34682017303078!3d45.24158078478083!2m3!1f0!2f0!3f0!3m2!1i1024!2i768!4f13.1!3m3!1m2!1s0x54a6ea9426369635%3A0x6a3110a6fe88dbea!2sPinehurst%2C%20ID%2083654!5e0!3m2!1sen!2sus!4v1676042624669!5m2!1sen!2sus" width="600" height="450" style="border:0;" allowfullscreen="" loading="lazy" referrerpolicy="no-referrer-when-downgrade"></iframe>
What Kind Of Winter Driver Are You In Southern Idaho
There are 6 types of winter drivers in Southern Idaho.
More From News Radio 1310 KLIX