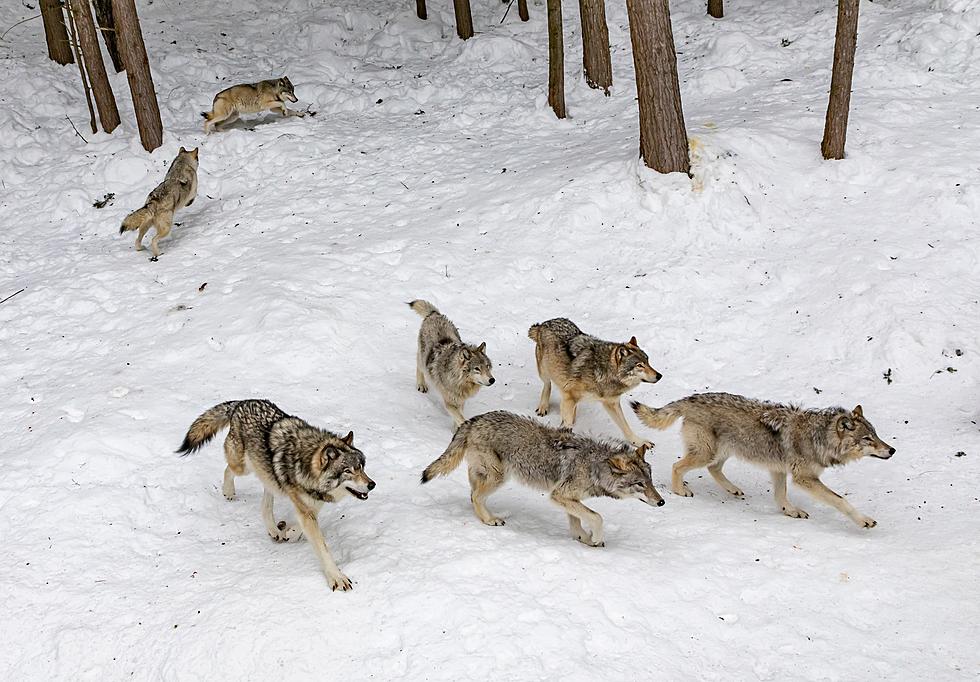 20 Yellowstone Wolves Killed by Hunters, Some In Idaho
Credit: Eva Blue on Unsplash
Yellowstone National Park has lost essentially an entire pack of gray wolves after hunters killed twenty wolves that roamed away from the park this week. It is the most killed in one hunting season in the last 25 years. The loss lowers the number of gray wolves in Yellowstone to less than 100 now and puts the species in danger, with still months to go in wolf hunting season and trapping season in full swing.
Gray Wolves Number Decreasing
Of the twenty wolves killed, fifteen were shot when crossing into Montana, with the other five being killed in Idaho and Wyoming. It is expected that the number of wolves killed in the areas will continue to increase and the population will decrease as the wolves have continued to roam out of the protected area and will continue to do so. 
Hunting and Trapping Wolves Is Legal
It is worth mentioning that no laws were broken, as the wolves had left the protected area and they are in season in all the areas. Hunting and trapping are in season in Montana, where the bulk of the wolves had roamed. As long as the laws are not changed, then there is nothing that can be done. Protections for wolves have been lifted in the last ten years, so long as the wolf population stays at a reasonable level. There is only a certain number of wolves that can be killed each season so the population does not deteriorate and so that packs do not take out the population of other animals. 
Unless something is done to stop packs from roaming away from the park and into areas where hunting and trapping them is legal, then the wolf population around Yellowstone will slowly decline more throughout the season. States have been asked to change their laws and rules for wolf hunting, but at this time nothing has been changed. Hopefully, the animals will learn from other packs and stay where they can't be hunted, but until that happens, the number of wolves hunted will continue to rise. 
Rejected Personalized License Plates In Idaho
Personalized license plates in Idaho are a highly governed and censored item. Your personalized plate can't be vulgar, offensive, hateful, or profane. That doesn't stop people from trying.
Red Flags For Twin Falls, ID
More From News Radio 1310 KLIX