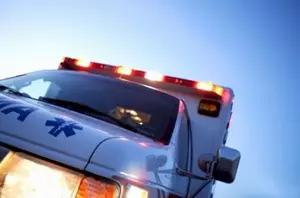 4 Killed in Plane Crash Near Idaho-Wyoming Border Identified
iStock
IDAHO FALLS, Idaho (AP) — Authorities have identified the four people on a small plane that crashed near Palisades Reservoir along the Idaho-Wyoming border, killing everyone aboard.
The Bonneville County Sheriff's Office in a statement Monday says two couples from Idaho Falls were on the craft that went down Sunday afternoon. Authorities listed those aboard as 40-year-old Jerry "David" Anderson, 38-year-old Jessica Ann Anderson, 39-year-old Thomas "Brook" Summers and 36-year-old Heidi Summers.
Authorities say additional investigation will include positive forensic identification of the bodies. Police say the four-seat Cessna crashed just minutes after taking off from an airport in Alpine, Wyoming, and was consumed by fire. The National Transportation Safety Board is investigating.
More From News Radio 1310 KLIX