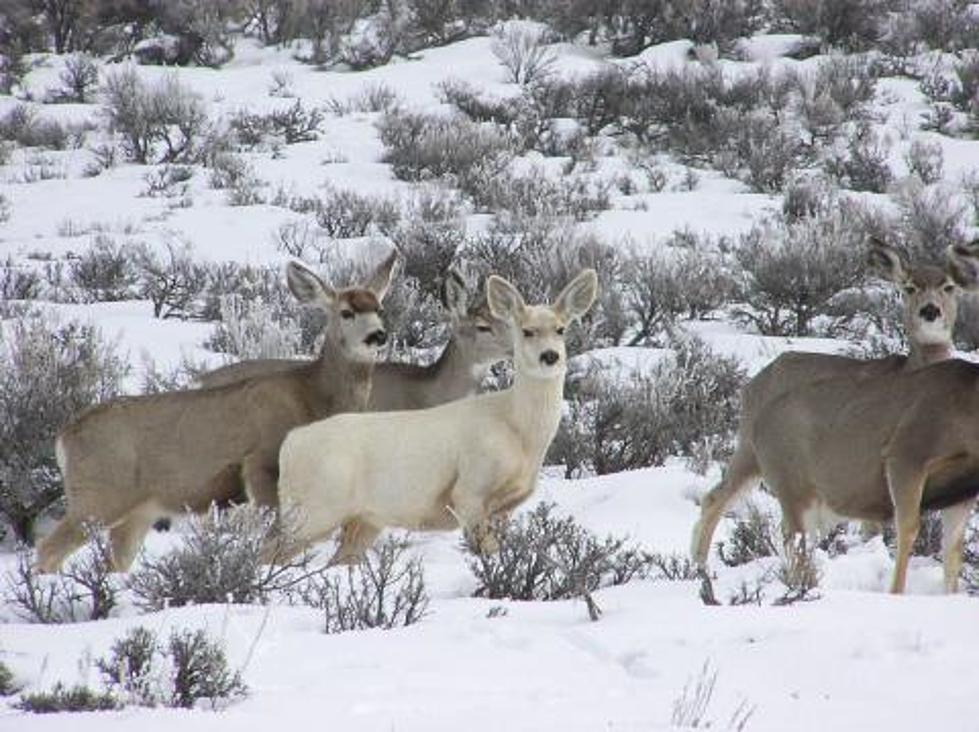 Wood River Dog Attacks and Kills Deer
Courtesy, Idaho Fish and Game.
HAILEY, Idaho (KLIX)-An off-leash dog ran down a mule deer buck and killed it in late February near Hailey prompting wildlife officials to remind dog owners for the need to keep pets under control or face civil penalties. According to the Idaho Department of Fish and Game, there were two incidents in the Wood River Valley where dogs had chased deer. In the deadly case, a dog chased and killed the mule deer in Quigley Canyon. The other case happened when two dogs were caught chasing deer up Muldoon Canyon near Bellevue.
Dogs can be Killed by Law Enforcement for Harassing Big Game in Idaho
It is illegal in the Gem State for dogs to chase, harass, and kill big game like deer, elk, or moose. In both cases the dog owners were given infraction citations by Idaho Fish and Game. It is permissible under Idaho code for a law enforcement officer, including Fish and Game conservation officers, to kill a dog that is harassing big game, although it is only used as a last resort. That happened near Chubbuck in mid-February. According to Idaho Fish and Game, a conservation officer had responded to reports of dogs attacking young elk. The two dogs were shot to prevent them from attacking another elk.
Dog Owners Asked to Keep Pets on a Leash
Idaho Fish and Game continue to ask people to keep their dogs under control and on a leash while recreating to help not disturb wintering animals. "With increasing snow depths and ongoing cold temperatures, big game animals throughout southern Idaho can't tolerate the added stress of being chased by off-leash dogs" stated Conservation Officer Cody Smith, "while we all may want to recreate with our dogs, everyone needs to do their part by not allowing their unleashed dogs to stress or kill wintering wildlife."
The 12 Seasons Of Idaho Weather
Idaho actually has 12 seasons, though only 4 of them are recognized by science.
More From News Radio 1310 KLIX