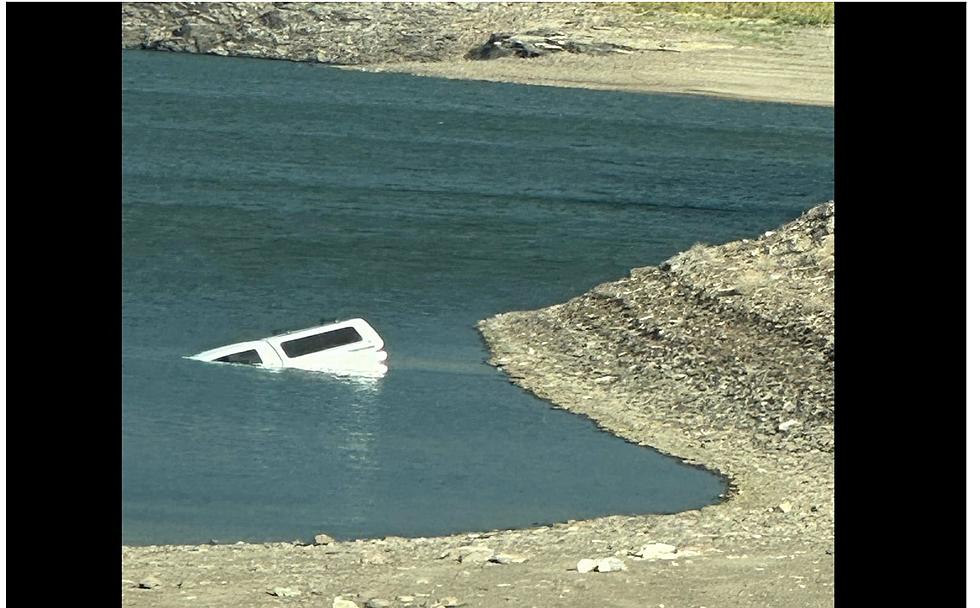 Idaho Driver Ends Drive Submerged in Reservoir
Credit Twin Falls County Sheriff's Office.
The good news is that it looks like nobody was seriously hurt.  The bad news, the driver has some big expenses ahead.  First, there was the towing charge.  Then any repairs related to being almost totally submerged.  Roads near the Salmon Dam in southern Idaho aren't the easiest to drive.  Twin Falls County Sheriff's Deputies say especially after sunset.  That's how this truck found its way into the water.
I don't fault the driver.  I know from experience there is some white-knuckle driving in the area.  I've been across the dam on a few occasions and don't know what I would do if I encountered oncoming traffic.  There's just one lane and I wouldn't be capable of backing up on a curved road with stone walls.  Normally, I stop on the hill above and if I see oncoming traffic, I wait for it to pass.  One day a few summers ago, a motorcyclist stopped at the top of the hill and thanked me.
Fishermen like to get close to the water.  In some past years, trucks and SUVs have sunk into the mud and needed to be pulled out.  That wasn't an issue yesterday when deputies arrived.
I almost learned the hard way about driving in the Idaho outback.  Back in the summer of 2015, I was driving my Jeep along some ridgelines above Hagerman.  I didn't realize I was off-road until the path I was driving on got soft under my tires.  Had I stopped, I would've had a rollover.  I offer that as advice for many of our newcomers.  Before you go look at the scenery, ask some questions about the road ahead.
REVEALED: Real Names of Current and Former WWE Superstars
Step between the ropes to test your knowledge of current and former WWE superstars. Can you guess the real names of these superstars of the squared circle?
More From News Radio 1310 KLIX