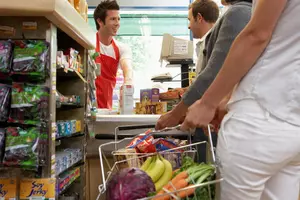 Idaho Lawmaker Panel Backs Ban on Local Minimum Wage Hikes
Noel Hendrickson/ThinkStock
BOISE, Idaho (AP) — An Idaho legislative panel has introduced a proposal that would ban local municipalities from raising the minimum wage.
Pam Eaton, president of the Idaho Retailers Association, says allowing communities to raise the minimum wage creates checkerboard regulations throughout the state that would damage businesses. She referenced a 2015 ballot initiative in McCall that would have raised the minimum wage for workers from $7.25 to $10.25. That measure failed, with 53 percent of residents voting against it.
She told the Business Committee on Tuesday that her proposal would clear up any confusion as to whether such local measures were illegal. Eaton's proposed ban comes on the heels of a separate measure pushed by House Democrats that would raise the minimum wage statewide from $7.25 to $9.25 over a two-year period.
More From News Radio 1310 KLIX