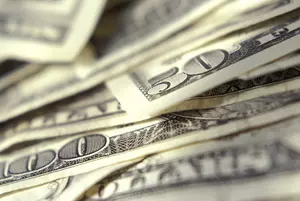 Idaho Volunteer Organization Receives $1.2 Million Grant
Credit: Ingram Publishing, ThinkStock
(KLIX) – Serve Idaho, the Governor's Commission on Service and Volunteerism, recently received a grant for more than $1.2 million.
The grant, which is one of several given to Idaho organizations, came from the Corporation for National and Community Service to fund AmeriCorps programs in 2019-2020. The grants, according to a news release from the Idaho Department of Labor, support the service of 177 AmeriCorps members statewide.
In 2018, the Corporation for National and Community Service committed more than $5.5 million to support Idaho communities through national service initiatives. This federal investment leveraged more than $3.3 million in other resources to strengthen community impact, build local support and increase return on taxpayer dollars.
Idaho groups receiving grants include:
Idaho State University, $467,928 to fund 76 AmeriCorps members who will address health needs of Idaho's low-income children and families in rural under-served areas of Idaho by providing health screenings and education.
Student Conservation Association, $178,640 to fund 28 AmeriCorps members working full time from May through October in a residential AmeriCorps program in the Salmon-Challis National Forest.
Palouse Clearwater Environmental Institute, $273,375 to fund 18 AmeriCorps members who will be placed on projects providing environmental education to Idahoans, conducting environmental restoration on Idaho lands.
Boise State University Service-Learning, $58,611 to fund 17 AmeriCorps members who will provide literacy tutoring in the Boise School District and throughout the Treasure Valley.
University of Idaho Extension, $298,810 to fund 38 AmeriCorps members who will work with 4-H extension offices in 38 counties to improve academic engagement or social emotional-skills in youth from 5-18 years old.
More From News Radio 1310 KLIX