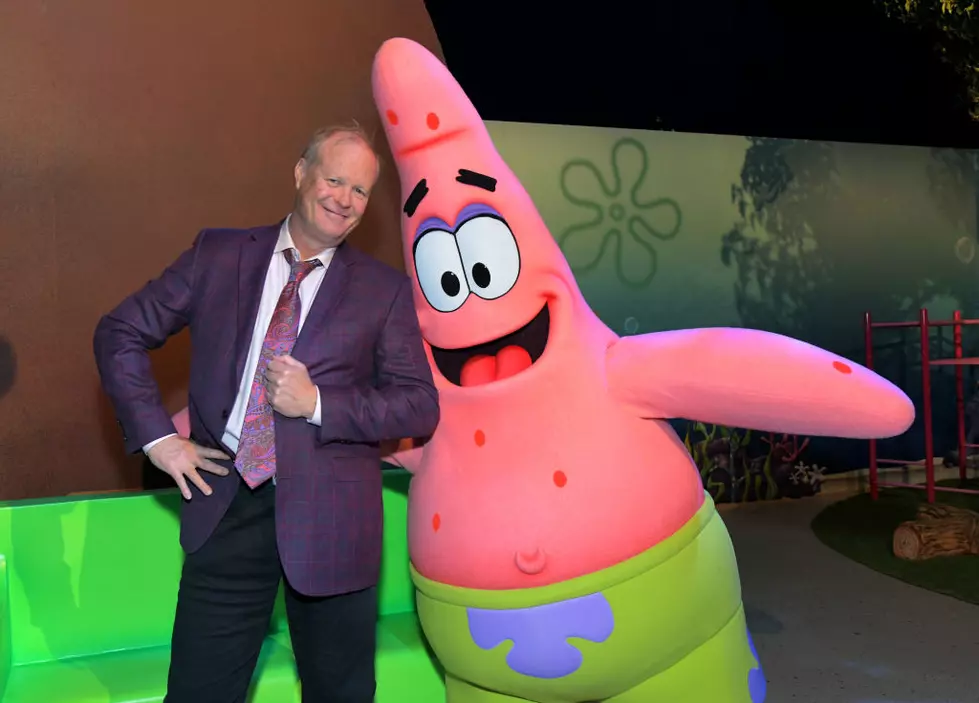 Three Celebs You Didn't Know You Knew Were From Twin Falls
Charley Gallay - Getty Images
I've often said that Idaho and specifically the Twin Falls area is rich with some talented people, many of who have gone on to successful careers in music and entertainment. Here's a list of three celebs who grew up in the Twin Falls area that you might not have known about. Test your Southern Idaho knowledge and let us know if you are familiar with any of these talented entertainers.
Nikki Sixx of Motley Crew - Jerome, Idaho
Nikki Sixx is a name that is synonymous with rock and roll. He is the bass player for the world-renowned band Motley Crue, and he has also enjoyed a successful solo career. But what you might not know, is that Nikki Sixx is from Jerome, Idaho.
Nikki's real name is Frank Carlton Serafino Feranna, Jr., and he was born in San Jose, California on December 11th, 1958. His father was a Jazz musician and his mother was a model. When Nikki was just six months old, his parents divorced and he went to live with his grandparents in Jerome, Idaho.
Nikki's grandfather was very strict, and he didn't allow Nikki to listen to rock music. So, instead, Nikki listened to country music and developed a love for it. He even learned how to play the steel guitar.
Nikki then moved to Los Angeles, where he started hanging out with other aspiring musicians. He eventually met Tommy Lee, who would become the drummer for Motley Crue. The two hit it off immediately, and they decided to form a band.
Motley Crue quickly rose to fame with their debut album, "Too Fast for Love." The album was a huge success, and it launched the band into the stratosphere. They went on to release a string of successful albums, including "Shout at the Devil," "Theatre of Pain," and "Girls, Girls, Girls."
Christina Hendricks - Twin Falls, Idaho
Christina Hendricks is best known for her role as Joan Holloway on the hit television series Mad Men. But did you know that she spent some of her childhood years living in Twin Falls, Idaho?
Hendricks was born in Knoxville, Tennessee, but her family moved around a lot when she was growing up. After living in Portland, Or, her family moved to Twin Falls where she completed elementary school before attending O'Leary Jr High in Twin Falls. Hendricks was involved in local theater in Twin Falls
Hendricks has since appeared in several films and television shows, but it was her role as Joan Holloway on Mad Men that made her a household name. She has been nominated for six Emmy Awards for her work on the show.
From time to time, Hendricks is reported to return to the Twin Falls area for visits.
Bill Fagerbakke - Voice of Patrick Star - Rupert, Idaho
It may come as a surprise to you, but Bill Fagerbakke - the voice of Patrick Star in SpongeBob SquarePants - actually hails from Rupert, Idaho. That's right, the lovable starfish is voiced by someone who grew up in the small town of Rupert, Idaho.
Bill was born in California and moved to Rupert, Idaho in his youth. Fagerbakke's path to stardom began at Minico High School, where he was active in theater and sports. After graduation, he attended the University of Idaho and played football for the Idaho Vandals. Following a knee injury, he decided to focus on theater and an acting career.
Among many other stage and TV characters, one of Bill's early career highlights was his role as the lovable assistant coach, "Dauber" Dybinski on the TV series Coach.
In 1989, Fagerbakke landed the role that would make him a household name - Patrick Star in SpongeBob SquarePants. The popular cartoon series has been running for over 20 years and is shown in over 170 countries.
Fagerbakke has also done voice work for a number of other popular cartoons, including Jimmy Neutron, Gravity Falls, and Adventure Time. He has also appeared in several films and television shows, including How I Met Your Mother and Parks and Recreation.
How well did you know Twin Falls?
Be sure to leave a comment and let us know if you knew about all of these celebs or if any were a surprise. And if you can think of other celebs that hail from Southern Idaho that didn't make our list, be sure to let us know who they are.
READ ON: See the States Where People Live the Longest
Read on to learn the average life expectancy in each state.
Gallery Credit: Hannah Lang
More From News Radio 1310 KLIX