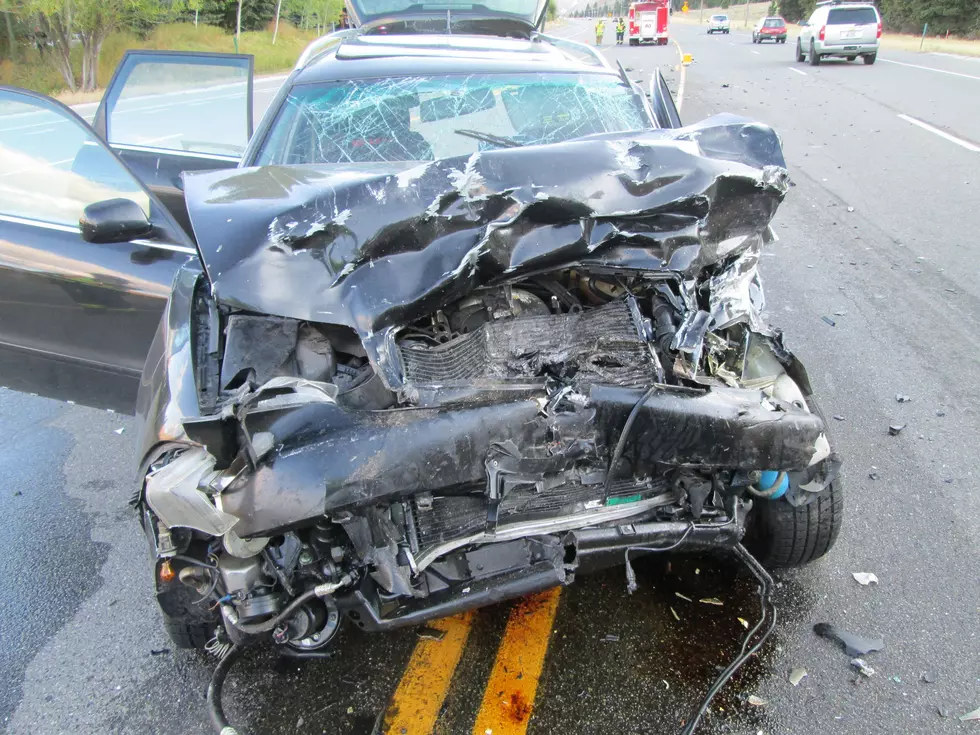 Ketchum Man Flown to Hospital after Head-on Crash
Photo courtesy Blaine County Sheriff's Office
KETCHUM, Idaho (KLIX)-A 72-year-old Ketchum man had to flown to a Boise hospital when his car was hit head-on by a pickup truck Friday afternoon.
According to the Blaine County Sheriff's Office, Daniel Casali was first taken to St. Luke's Wood River Medical Center with serious injuries and then flown by helicopter to St. Alphonsus Regional Medical Center in Boise after his 1998 Audi A4 was hit head-on by a 2005 GMC pickup at around 5:39 p.m.; the pickup was being driven by Ned Flanagan, 36, of Ketchum.
The sheriff's office said in a statement Casali had been traveling on Highway 75 and pulled into the left hand turn lane to go onto Cold Springs Drive when the pickup drifted into the turn lane and hit the Audi, spinning the car 180 degrees. The sheriff's office cited Flanagan for failing to maintain his lane.
More From News Radio 1310 KLIX