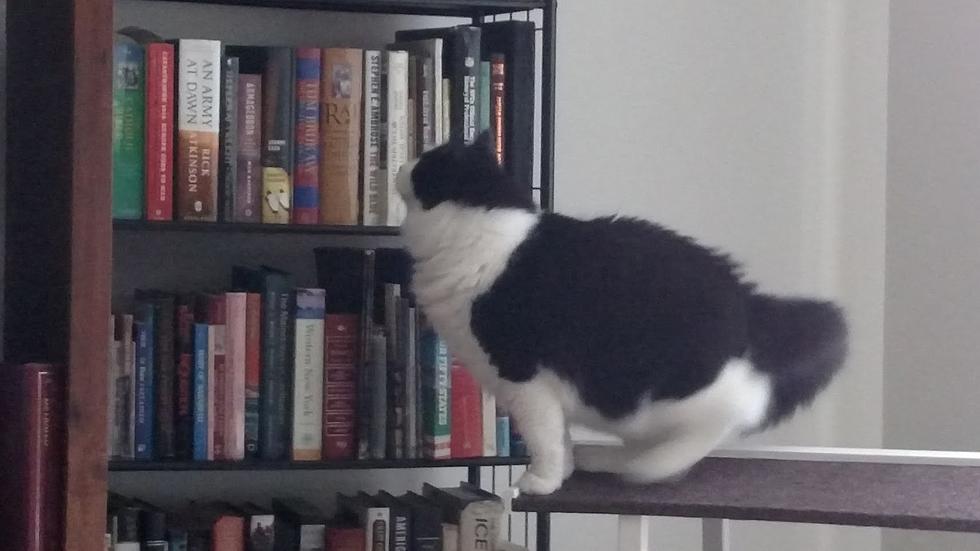 The Books Idaho Men Read (They Don't!)
Credit Bill Colley.
First, it wouldn't be hard to determine Idaho's most popular summer beach book.  You could probably do it by sight.  While there are some fine lakes and beaches in Idaho, it's not exactly what you would call the most desirable destination for people who like sand and water.  People come here to look at forests, and mountains and to kill large animals.
A website known as shaneco.com tracked summer reading in all 50 states.  The most popular title for Idaho was The Summer I Turned Pretty.  As opposed to The Summer I Turned Petty, which was authored by your ex-wife!
Speaking of women, I believe they do most of the reading.  Men wouldn't be reading the same titles, if men did any reading.
A friend of mine recently had a knee replaced.  He was laid up for a month.  He spent his time listening to talk radio and watching TV.  He's one of the smartest guys I know, but I'm not sure he's ever completed a book and hasn't cracked one open in forty years.  The man has been busy running a successful family business.  When he does read, he puts his nose into trade publications.  He reads a lot of those.
If hunter-gatherers had books, they would've been reading about how to make better spears and bows.
My summer reading consists of history, public policy, and culture.  No different than what my friend does.  These things are my trade publications.  I can't remember reading a romance novel and haven't read any fiction in probably 30 years.
WWII Classic Airplanes at the Nampa Municipal Airport
More From News Radio 1310 KLIX