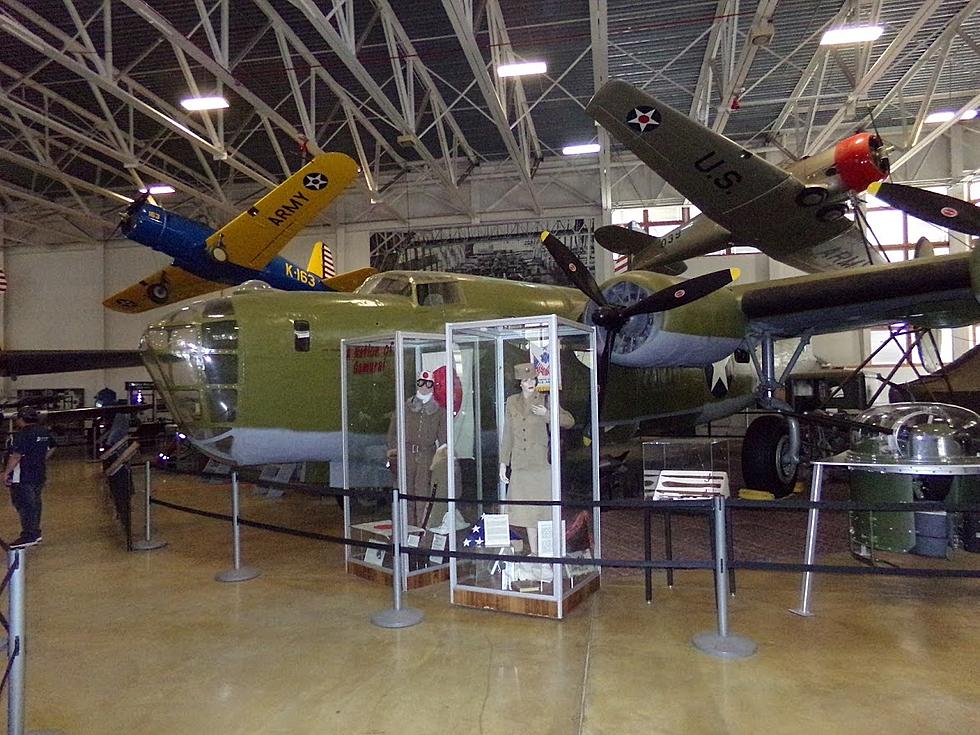 The Woke Mob Targets a Museum Not Far From Idaho
Credit Bill Colley.
I'm a history buff.  I like visiting museums of all kinds.  One of my favorites is the exhibit at Hill Air Force Base in Ogden.  It can keep you busy for most of the day and the drive is just a little more than two and a half hours from Twin Falls. 
You'll find planes from the earliest days of aviation and warfare.  From biplanes to stealth bombers.  There are also exhibits from individual wars.  These allow you to get a feel for life on the home front.
I like to stop and visit with the guides.  Many are Air Force retirees and have some great stories to tell.
One that sticks in my mind involves woke liberals.  A guide and I were talking one Saturday morning and he gestured at an exhibit that contained slogans from World War Two.  One reads Slap the Jap.  It was a common phrase in the early 1940s.  It's a reminder that you often settle warfare without diplomacy.  It's why there are guns and bombs deployed by militaries around the world.  You win wars by pounding an enemy into submission.  You don't take your foot off the pedal.
It appears some liberals demand the sign and other similar displays be removed.  They'll fume about racism.  World War Two in the Pacific is often described by historians as a race war.  People in the United States did call the enemy Japs.
I'm reminded of a museum I visited many years ago that displayed a sign from the days of segregation.  It instructed people of color that they couldn't take seats on the balcony.  The museum had placed a disclaimer below the historic sign.  Once again, because the woke complained.
If they're willing to rewrite history, what are their other capabilities?
LOOK: Most dangerous states to drive in
More From News Radio 1310 KLIX