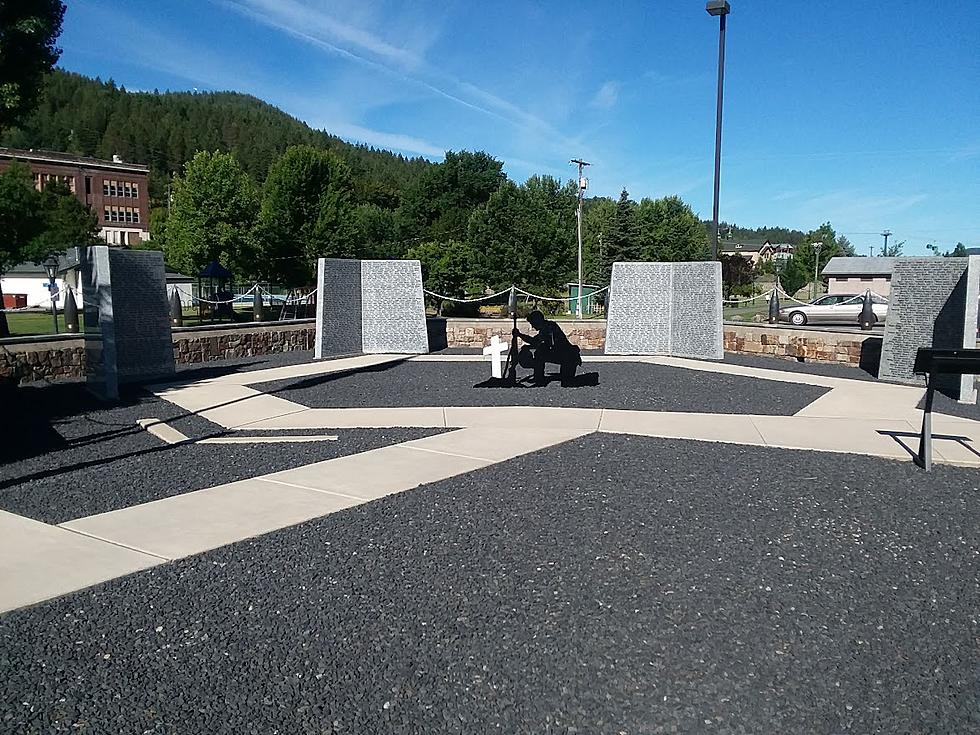 Is the Devil Stalking This Small Town in Idaho?
Credit Bill Colley.
As you can see from the picture above, Kellogg, Idaho is a place where they love God and they love their country.  I visited there and stopped for breakfast and toured the town.  That was five years ago.  At the time I was impressed by how quiet the place is during the early to mid-morning hours.  The people there honor their war dead and those who lost their lives in one of the worst mining disasters in American history.  In one corner of town is a massive football stadium.  One of my former pastors remembers playing there as a member of a visiting team.
Kellogg isn't the kind of place you would expect to make national news.  Two weeks ago, a high school senior was denied entry to his graduation ceremony.  This was after he told some underclassmen and women that boys can only be boys and girls can only ever be girls.  Something his biology teacher would explain in class.
I haven't heard about any school administrators being sacked.  Which was what I fully expected considering the conservative nature of the community.  A school bus driver was also fired after supporting the student.  The driver was also denied employment as a firefighter.
You wouldn't think the children and grandchildren of people who worked in darkness underground would put up with the tyranny of the woke mob.
That controversy was still raging when a dispute between neighbors left four people shot dead.  The accused killer is in custody.  Have demons taken over Kellogg?  I think the simple answer is that even most all-American towns aren't safe from a changing culture.  One that no longer respects the differences between girls and boys and one that lacks respect for human life.  Small-town America needs a reset and a restoration of traditional values.
LOOK: What 25 Historic Battlefields Look Like Today
The following is an examination of what became of the sites where America waged its most important and often most brutal campaigns of war. Using a variety of sources,
Stacker
selected 25 historically significant battlefields in American history. For each one, Stacker investigated what happened there when the battles raged as well as what became of those hallowed grounds when the fighting stopped.
These are the battlefields that defined the United States military's journey from upstart Colonial rebels to an invincible global war machine.
More From News Radio 1310 KLIX