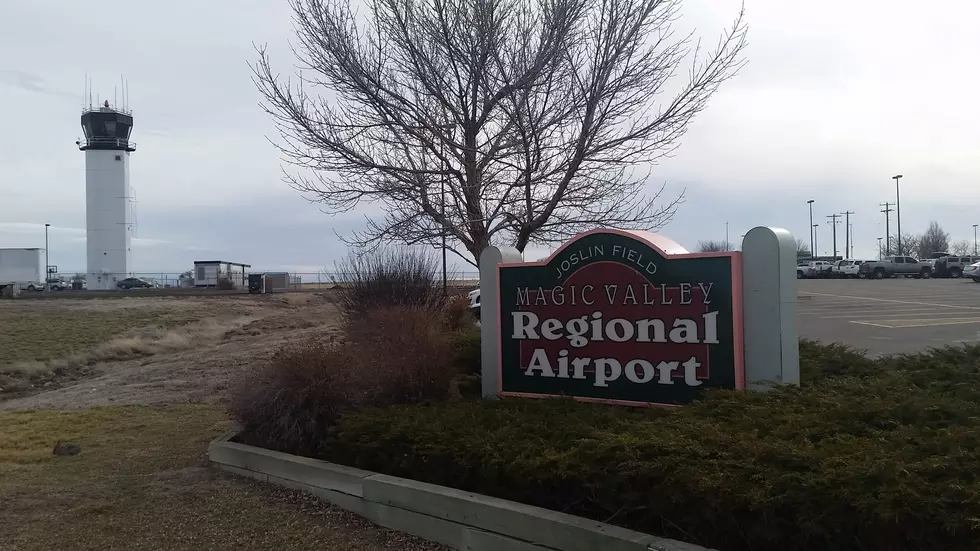 Airplanes Bound for Salt Lake Grounded at Twin Falls
Photo by Andrew Weeks
TWIN FALLS, Idaho (KLIX) – Three Delta passenger airplanes headed to Salt Lake City were diverted to Twin Falls late this afternoon due to thunderstorms.
A 39-year-old woman on one of the planes, a Boeing 757, was taken to the hospital because she had become lightheaded and dizzy, said Bill Carberry, manager of Magic Valley Regional Airport. Twin Falls Fire Department and Magic Valley Paramedics responded to the woman.
The three planes – two Boeing 737s and one Boeing 757 – landed at around 4:40 p.m. Each plane was bound for Salt Lake City, Carberry said, but due to bad weather in Utah the planes needed to divert.
The planes had been refueled, and at a little before 6 p.m. the 757 was preparing for takeoff, he said.
More From News Radio 1310 KLIX