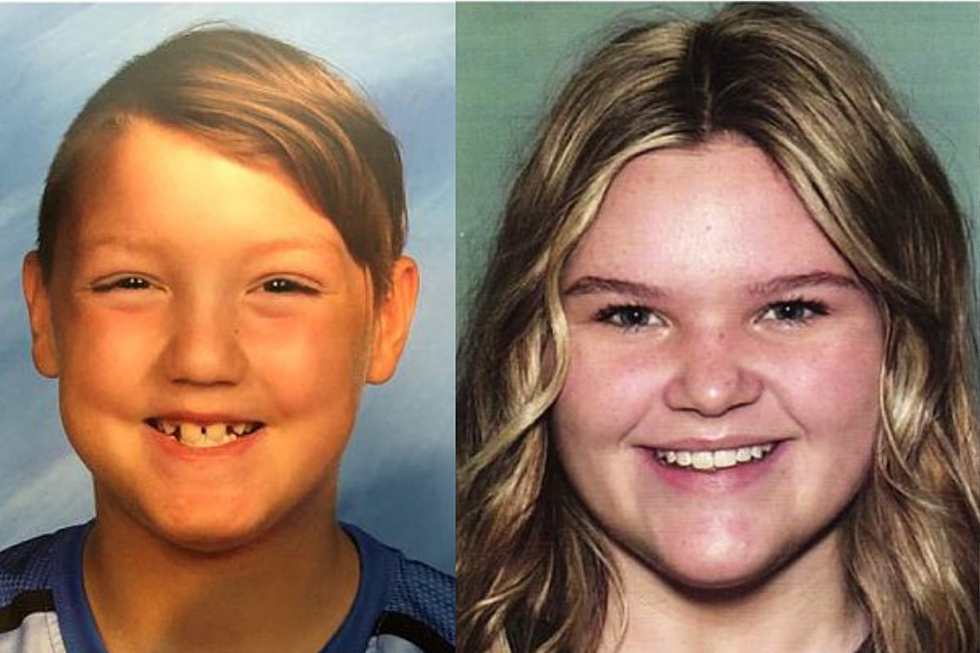 Police and FBI Asking For Any Information About Missing Endangered Rexburg Kids
Credit: Rexburg Police Department
The Rexburg Police Department is asking for any information people might have about a teenager and child that are missing and endangered. Joshua Vallow and Tylee Ryan have been missing since September 23, 2019.
The Fremont County Sheriff's Office (FCSO) and Rexburg Police Department (RPD) are working with the Federal Bureau of Investigation (FBI) regarding a possible connection between the missing children from Rexburg and the death of a Fremont woman earlier this year.
Joshua Vallow is a 7-year-old white male who has brown hair and brown eyes. HE weighs about 50 pounds and is 4 feet tall.
Tylee Ryan is a 17-year-old white female with blonde hair and blue eyes. She is 5 feet tall and weighs 160 pounds.
If you have ANY information about where these kids are or might be or have been since September, reach out to the RPD at 208-359-3000 or the National Center for Missing and Exploited Children at 1-800-THE-LOST.
On October 19, 2019, 49-year-old Tammy Daybell was found dead in her Fremont County home by family members. They believed she died from natural causes and she was buried.
On November 26, RPD tried to conduct a welfare check for Joshua after extended family members said they hadn't been in contact with him since September and were worried. During the check, investigators talked to Lori Vallow, his adopted mother, and her new husband, Chad Daybell. The two said Joshua was staying with a family friend in Arizona. Later that day, investigators found that to be incorrect.
The next day, on November 27, RPD served search warrants at places in Rexburg Lori Vallow was associated with. While serving the warrants, police found Lori Vallow and Chad Daybell had left Rexburg. RPD then asked for help from the FBI in the case.
More investigation by authorities found Joshua wasn't with the couple when they left town. They also found out the last day Joshua was at school was September 23, 2019. While searching for more information, it was also found Lori Vallow had a daughter, Tylee. Tylee was reportedly living with Lori Vallow, but hadn't been seen since September 2019.
After contacting extended family members, they found no one has been in contact with Tylee or Joshua since September. A report was never filed that they were missing to any law enforcement agency before this case.
Authorities say attempts to work with Lori Vallow and Chad Daybell to find the kids haven't worked.
After finding out about the missing kids, the investigation believed Tammy's death might not have been from natural causes. An autopsy was conducted on December 11, 2019.
During the investigation of her death by FCSO, investigators found out two kids were missing. Investigators of the case found Tammy Daybell's surviving husband, Chad Daybell had married a woman from Rexburg, Lori Vallow.
Enter your number to get our free mobile app
More From News Radio 1310 KLIX